Graduated from the Academy of Arts and Crafts at Tsinghua University with a master's degree, and studied at Kobe Design University in Japan from 2008 to 2009. She taught at Beijing Institute of Technology since 2002, and now is lecturer of the School of Design and Arts at Beijing Institute of Technology.

She co-edited Bright Design and Art of Outroom and the textbook Color Composition and Application, and hosted "The Japan Nanga Research", Humanities and Social Sciences Research Youth Fund Project of the Ministry of Education.
Major teaching courses

Design

Color Composition

Graphic Constitution, etc.
Published papers

"Tracing Japan Nanga"

"Modern Development of Japan Nanga"

"Surrealism of Miro"

"The Mural Design Orientation Analysis in Subway Station"

"Hall of Light-Chi Chu Art Museum in Japan"

"Aesthetic Function of Modern Form Science"

"An Analysis of the Language Expression of Synthetic Materials in Murals"

"The Water Light World- Material Features of Modern Mural Art", etc.

Representative works

"Dragon Bottle"

"Pomegranate Bowl"

"Portrait of A Beauty Ⅰ"

"Portrait of A Beauty Ⅱ"

"Red Leaves"

"A Jar with Green Leaves"

"High Bowl"

"White Bowl", etc.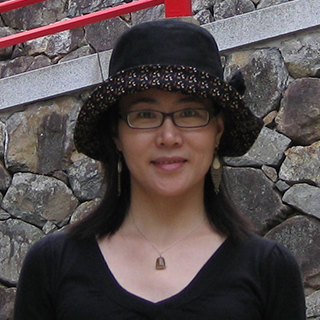 Course