Associate Professor Luo Qi graduated from Industrial Design Department of Beijing Institute of Technology in 1994 and obtained the Bachelor's degree, and she received the Master's degree in 2001. Since 2001, she teaches in Beijing Institute of Technology. From 2002 to 2003, she taught at the Design Division of Dongseo University, Korea, as an exchange professor. In 2014, she visited Parsons The New School for Design, USA, as a visiting scholar in service design and social innovation.

She is co-founder of Service Design Network Beijing Chapter (SDN-BJ), one of the Review Panel Experts of National Digital Innovation Design Competition, and the design consultant of MarsInno (Beijing) Cultural Creativity Co., Ltd.

Her main research directions are product design and service design.Main Courses: Fast Title Design, Design Research and Product System Design.

She published fourteen academic papers and articles on service design and industrial design, and co-edited the textbook named Web Interface Design Art Tutorial. She possesses an invention patent named Automatic Medicine Sale and Recall System.

She conducted over the projects, including "Advantech Cultural and Educational Foundation 2010 EAC-DSSD 'digital electronic signage' industry-university cooperation in Beijing, Shanghai, Taiwan", "Service design study in the conditions of lifestyle and cultural notions". She participated in research projects, "Appearance design and internal and external man-machine-environment design of some model", "Digital camouflage pattern research on some equipment", etc.

She was awarded the First Prize of Outstanding Scientific Achievement Award of BIT, the First Prize of Military Outstanding Scientific Achievement Award of General Armament Department, the Second Prize of Outstanding Teaching Achievement by BIT, China Red Star Design Award, China Red Star Original Design Award, International Design Excellence Awards Finalist, Reddot Design Honourable Mention Award, etc.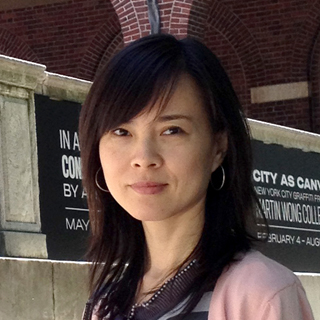 Course